Our Mission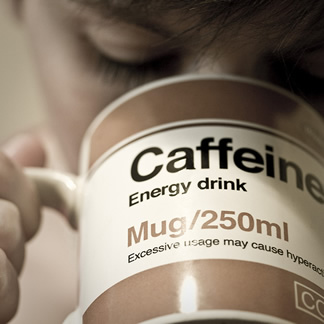 Caffeine Informer believes that accurate caffeine information must be freely available to all.
Research shows that caffeine consumed in moderation can have some positive benefits to most people. However many others experience negative effects, including withdrawal symptoms when reducing caffeine intake.
We believe manufacturers must label caffeine amounts accurately, and tighter regulation of caffeine is needed.
Our mission is to inform and educate the consumer about the risks of caffeine, and provide a comprehensive and accurate resource of caffeine amounts.
"Great site for real and useful facts and info on caffeine and caffeine containing products"
– Dr Mike Fenster (…)
"The future of medicine is patient's taking control of their health and the ability for us doctors to use health trends and mobile data more effectively. Caffeineinformer is an innovative site that I believe will have many applications going forward."
-Dr. Grayson Connors
Caffeine Informer is regularly referenced by many publications…
We're Visited By Over a Million People Each Month…
Jacob
"Thank you, thank you, thank you for such a fantastic website. You provide such a helpful body of information on caffeine content and my caffeine-sensitive body appreciates it greatly!"
Kevin
"…wonderful website & very helpful caffeine information. Keep up the great work !!"
Mark
"having just given up caffeine after 30 years due to high blood pressure, your list is all coming true, but your site is really helpful, so thanks"
David
"…beyond the exceptional data driving this site, the layout, interface and usability of this site is top notch."
John
"Lots of good unbiased information here. Anyway just wanted to say thanks and keep up the good work."
Andy
"Thank you so much for your site – very helpful – I had no idea there was caffeine in A&W Cream Soda, and you provided a handy source as to just how much there was."
Mark
"I really wanted to say a big thank you for making this site…"
Theo
"I found your site today and I just want to say thank you. Great work very very helpful !!!!"
@MyDomesticDish
"I love your site, by the way! One of the best I have seen."
Beatrue
"What an amazingly informative site. Thank you for putting this together."
K Steube
"Just wanted to say that I love this site. It's amazingly easy to navigate, information is quickly accessible and absolutely vast for a topic that most people probably don't care about. I just managed to waste an hour looking at different caffeinated beverages."
Ahliana
"Very well-done site, and it works well on mobile, which is great…"
Diana
"This is a cool site! I like the graphic design as it gives a great bird's eye view of different caffeine content among drinks. Thanks for making this site!"
Press Contact
Ted Kallmyer
Phone: (858) 633-3594 Before you dial, note that we are not associated with any drink company.
Email: info@sitesforprofit.com
Ted is available for interviews or guest blogs.
Got a Question?
How accurate are the Caffeine Counts?
Aren't Caffeine Amounts Supposed to be Listed on Drinks?
Is Caffeine Safe?
Are There Limits On How Much Caffeine Is Allowed in Beverages?
The FDA rules are out of date, and never anticipated the proliferation of highly-caffeinated products that are currently available. There are no strict limits – unlike other countries, such as New Zealand and Australia that limit caffeine amounts to 32mg per 100 mls of drink.
Can Caffeine Really Kill You?
Meet the Team

Ted Kallmyer B.A., M.Ed.
Ted is our
caffeine expert
and previous to working at Caffeine Informer spent 12 years as a biology/ health educator for the public school system. He is a healthy eating and exercise advocate and loves educating people about what's in the food they are eating and how to live healthier lives. Ted is based in Oregon, USA.

James Foster
James manages the site having been a writer and blogger for a number of web sites for over a decade. He also writes for the electric vehicle blog
EV Rater
. He is based in New Zealand.