Movit Energy Gummies
Movit Energy Gummies are fruit flavored gummies that contain a range of supplements as well as caffeine.
There are 11 gummies per pack and a whole pack delivers 32mg of caffeine.
Flavors of Movit Gummies
Berry
Citrus
Movit Energy Gummies contain B vitamins, amino acids and caffeine as well as a few other ingredients. See below for the complete list and amounts of each.
Although Movit Gummies taste like candy, they are not and should be kept out of the reach of children.
Ingredients in Movit Energy Gummies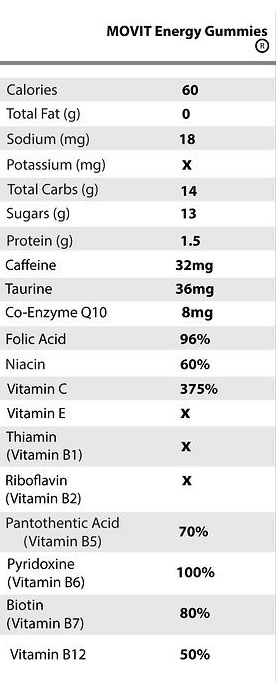 How Does It Compare With Other Foods?