Cocaine Energy Drink Is Back After Being Banned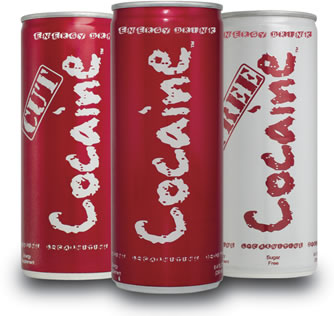 Redux Beverages have created an energy drink and called it "cocaine".
Seriously!
I suppose if they want a lot of PR – this is the way to get it – but naming a drink after an illegal drug?
"When a person sees the name of the drink, some psychological effect happens and the person is already experiencing the energy buzz before they even open the can," speculates Cocaine inventor Jamey Kirby.
The makers of the drink claim that it is 350% stronger than Red Bull.
The Ban
Shortly after the energy drink was released, The FDA sent a letter to Redux, demanding that they cease production and sale of Cocaine.
This was primarily due to the drink's glorification of an illegal drug as well as its high caffeine content. The marketing behind the drink didn't help either……
The drink came with this warning:
*Warning – this beverage should be consumed by responsible adults. Failure to adhere to this warning may result in excess excitement, stamina, fun and possible feeling of euphoria.
Cocaine has 280mg of caffeine per 8.4 oz (250ml) can.
That's a lot – and puts it on our most caffeinated energy drink list.
The Re-Release
Redux Beverages have evidently worked through the issues with the FDA and the drink is for sale in the USA and a few places around the world.
Online the drink is easily obtained from Amazon.com here.
Cocaine is available in 3 variations: regular, cut, and free as well as an energy shot.
"Cut" is a formulation without the burn (i.e. the cinnamon flavor), and "Free" is a zero-calorie sugar-free formulation.
Cocaine contains a massive 280mg of caffeine in its 8.4 ounce can and should be consumed responsibly by adults only.
Cocaine Energy Drink Still Banned in Australia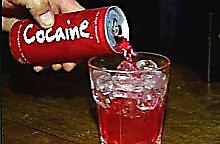 The energy drink called cocaine will not be going on sale in Australia or New Zealand who are not allowing companies to import it.
Apart from the most unfortunate name of the drink, Australia has restrictions on caffeine levels in drinks – currently 32mg per 100ml.
The Australian Food Standards Code restricts the addition of caffeine to kola-type soft drinks, flavoured cordials and flavoured syrups. In these drinks, the total caffeine content must not exceed 145 mg/kg (36mg/250ml serve) in the drink as consumed. The Code does not prescribe limits for naturally occurring caffeine in food – for example, tea, coffee and guarana. The caffeine levels in these foods will not normally exceed 100 mg in a standard serving.
Source: Food Standards Australia New Zealand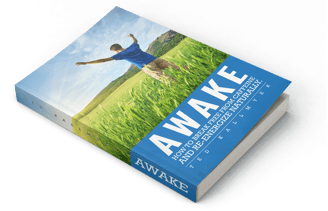 Get Help Quitting Caffeine
Reduce your caffeine intake without pain and discomfort.
Download our FREE ebook
Last Modified: September 11, 2014