Coffee Flavored Beers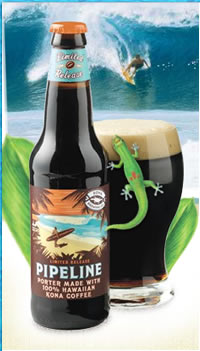 Coffee flavored beers have begun to soar in popularity with the rise of microbreweries and the craft beer movement.
Many of these beer craftsman have begun using coffee as way to give their brew a unique flavor and a subtle hit of caffeine.
Traditional caffeinated beer had a short run until the FDA put a stop to it. However using natural coffee as the source for the caffeine is allowed.
10 Popular Coffee Flavored Beers
At the Kona Brewery in Hawaii, they are brewing up Pipeline Porter with 100% Kona coffee grown on the Big Island. It is only available September through March.
Black & Brew Coffee Stout from Samuel Adams. This beer is made with Sumatran coffee beans. Seasonal.
Jahva Coffee Stout is made with Jamaica Blue Mountain Coffee Beans. Brewed in the Spring.
From Wisconsin comes New Glarus Coffee Stout . It's infused with cold pressed organic coffee.
Hardywood Sidamo Coffee Stout is From Richmond, Virginia and made with locally roasted Ethiopia Sidamo beans. It's available late winter.
From San Diego comes Ballast Point's Victory at Sea, a blend of

whole vanilla beans and San Diego's own Caffe Calabria coffee beans. Seasonal.

Lagunitas Cappuccino Stout is another California beer made from freshly ground Sebastopol's Hardcore Coffee. January- March.
From Portland, Oregon comes Hopworks Organic Survival "7 Grain" Stout. Made with cold pressed Stumptown Coffee and brewed all year long.
The Coffee Bender is from Surly Brewing company in Minnesota. The coffee is cold extracted and this beer is available all year long.
On the East Coast is Cigar City's Cubano Espresso B rown Ale . It is brewed with a heaping amount of Cubano-style espresso beans,vanilla, and cacao nibs. Seasonally.
Caffeine in Coffee Beer?
Yes, coffee beer does have caffeine in it, but determining an exact amount would be tricky without laboratory analysis.
Our best educated guess is that a coffee beer would have less than 50mg per 12 fl oz. since there is a lot of other ingredients in the brew besides coffee. Coffee is more of a flavoring as opposed to the main ingredient.
Also, it would be highly unlikely that anyone would overdose from coffee beer because these beers are usually stouts are dark Ales. These types of beers are very heavy and typically are very filling.
Most people would have 1 or 2 of these beers max depending on the serving size, which would be well below what is considered safe caffeine-wise.
Are you a fan of Coffee Beers?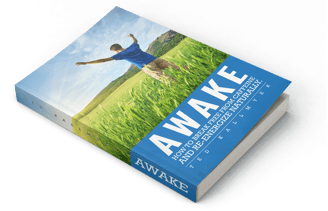 Get Help Quitting Caffeine
Reduce your caffeine intake without pain and discomfort.
Download our FREE ebook
Last Modified: November 17, 2017