Home Espresso Machine Put to the Test: Capresso
Raise your hand if you spend at least 25 dollars a week at coffee shops like Starbucks. Our love affair with espresso based coffee drinks can be a costly affair.
On average Americans spend well over $1,100.00 a year on coffee and this amount is increasing each year.
I do love a good latte, so I was curious to see if an at home espresso machine could make a coffee shop quality latte for a fraction of the price.
I contacted a few different brands and was delighted when Capresso said they would be happy to send me a machine for review so that I could test my theory. Capresso makes a range of in home espresso machines as well as coffee machines.
A bit of a back story…
I worked for awhile as a barista in New Zealand where the coffee culture is pretty serious. The cafe that I worked in had a traditional espresso machine where we had to pull our own shots and expertly froth the milk to produce the microfoam that's expected in a good flat white.
Needless to say, this has caused my standards to be pretty high and I'm generally never too impressed with what Starbucks has to offer with their automated machines.
The Capresso EC Pro
I was sent the EC Pro by Capresso, which is their top level machine. This machine has a retail price point of $250.00 which is actually much less expensive than many in home espresso machines.
Over the years, as I've visited friends and such, I've tried more expensive machines from brands like De'Longhi and even JURA which happens to be Capresso's parent company. I was curious to see if the EC Pro could stand up to these guys and produce a great espresso.
The Machine's Construction
The EC Pro consists of a compact design made with stainless steel construction. While the machine itself doesn't have much weight to it, I was impressed by the weight of the handles.
Both the double shot and the single shot handles are solid steel and heavy like the handles I was accustomed to during my time as a barista.
The Frothing Wand
I also liked that the milk frothing wand was traditional as well. It doesn't have the plastic "cheater" device that most home machines offer. This allows the user to vary the type and amount of froth desired.
I prefer a velvety microfoam which is standard for a flat white coffee. This is made by carefully causing the wand to gently slurp in air while the milk is swirling counterclockwise. The EC pro had the pressure and wand-type to do this perfectly. Well, with my technique of course.
Note: I love milk, but it doesn't love me, so I often drink cashew milk. I also tried it with this milk alternative and it did a good job of frothing the cashew milk as well.
The Espresso
I've found in the past that with these type of machines, they can be a bit temperamental when it comes to pulling the shot. This is true with the EC Pro as well. You really have to get the grind just right and the tamping just right to get the best shot.
If the grind is too fine the machine doesn't have the pressure to push through it well. If the coffee is packed too tightly it also can't push through it well. But with a little trial and error, I had the EC Pro making a great tasting and rich shot.
Once I had the grind and tamping right, it produced a nice extraction with plenty of rich crema.
The Positives
It produces a great tasting shot of espresso.
It can produce cafe quality lattes, flat whites, mocha's etc.
The frothing wand froths milk to the user's preference.
The machine is simple to use in its design.
The machine takes up very little counter space.
The EC Pro is affordable at just under $250.00.
The machine heats up quickly.
Much more cost effective compared to getting take away espresso-based coffee.
The Negatives
Tamping the shot can be tricky since the machine doesn't have the pressure millibars of bigger machines to compensate for finer ground coffee or tamping too tightly.
New users will have to practice their milk frothing technique since the wand doesn't automatically allow air in.
Time: users will need at least 5 minutes to make a milk-based coffee from filling, tamping, and pulling the shot to frothing the milk. (But, it still saves time compared to driving to the coffee shop, waiting in line, and waiting for your coffee to be made.)
The single shot handle has an open design, which takes even more practice to use correctly.
The EC Pro is designed for those with some espresso making skill. There will be a slight learning curve with the EC Pro if you're new to espresso making, but you'll have a better cup of coffee in the long run compared to more "entry level" machines.
Overall, I was impressed with the design and capability of the Capresso EC Pro and I've been having fun playing "barista" again at home, but without the time pressure from caffeine-starved customers!
Again, the EC Pro retails for under $250.00 and is available online or at popular retailers.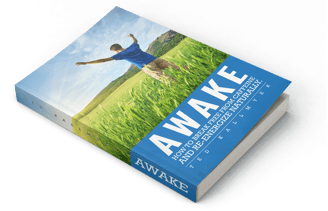 Get Help Quitting Caffeine
Reduce your caffeine intake without pain and discomfort.
Download our FREE ebook
Last Modified: November 8, 2015