Hydrive Extra Strength Energy Drink

I have been a fan of the Hydrive Energy Drink line for a while now.
They offer sports drinks that hydrate and fuel you physically while also providing a good burst of energy from Caffeine and other vitamins.
I was excited to try the new Hydrive Black Cherry Extra Strength when it arrived on my doorstep from the company. Does it measure up to the other flavors?
Taste
The taste is a traditional black cherry flavor (similar to IBC's Bottled Black Cherry soda) but with a sweet and sour aftertaste. I like the fact that Hydrive Extra Strength was willing to go with a more bold flavor rather than something more traditional. The flavor is excellent.
Hydrive Extra Strength Ingredients
Each bottle of Hydrive has 30 calories, 6 grams of sugar, 195mg of Caffeine, 50mg of Taurine, 25mg of L-Arginine, 25mg of L-Carnitine, 25mg of Yerba Mate extract, and 200% RDV of Vitamins B3, B5, B6, and B12.
Effect
These drinks pack a punch. I drank a Hydrive Extra Strength early in the morning and before I hit the shower I was feeling the effects. The energy boost lasted well into my day, around 4 and a half hours total. I didn't have a noticeable crash, just a return to normal functioning. I think the high caffeine content paired with vitamins, Yerba, and Amino Acids is a good combination.
Hydrive Verdict
If you are a fan of Hydrive or if you like sports drinks and energy drinks in general, you should give the new Extra Strength formula a try. The flavor lives up to the expectations that Hydrive has set with its other quality drinks.
Reviewed by Jason Kleindorfer
Drinks are reviewed by an independent drink reviewer and do not necessarily reflect the views or beliefs of this site.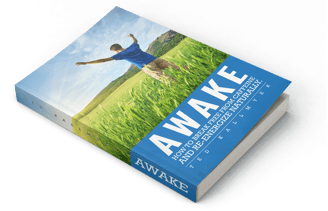 Get Help Quitting Caffeine
Reduce your caffeine intake without pain and discomfort.
Download our FREE ebook
Last Modified: May 15, 2012