Monster M80: Why Another Energy Juice?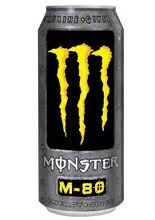 Monster M80 Energy drink is a popular drink in the USA and Canada.
It's an "energy juice". But wait – don't we already have Monster Khaos?
There are some differences between the two drinks.
It goes like this:
Monster M80
30% juice
Apple, Passionfruit, Pineapple concentrates + Guava Puree
Sweetened with: Glucose and Sucralose (Splenda)
70% juice
Apple, Orange, Pear, Peach, Tangerine, Pineapple, White Grape Juice concentrates
Sweetened with: Glucose and Acesulfame Potassium (Ace-k)
What About Monster Ripper?
Monster Ripper is yet another juice based energy drink similar to M-80, but it is found in Australia, and the UK. Also in the UK is a new juice based energy drink from Monster called "The Doctor".
Monster currently has over 40 different energy drink offerings world-wide, so I guess several juice energy drinks isn't too out of the ordinary.
Caffeine in M-80?
What about the caffeine? Both M-80 and Monster Khaos have 160mg per 16 fl.oz.can.
This is similar to most of the Monster energy drink line.
Monster M-80 can be hard to find in many locales, but it's readily available online from places like Amazon. buy them here.
Drinks are reviewed by an independent drink reviewer and do not necessarily reflect the views or beliefs of this site.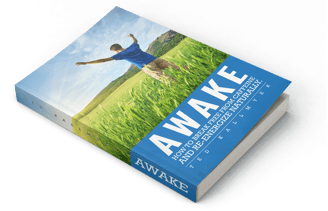 Get Help Quitting Caffeine
Reduce your caffeine intake without pain and discomfort.
Download our FREE ebook
Last Modified: August 18, 2014