Prevent a Stroke By Drinking Caffeine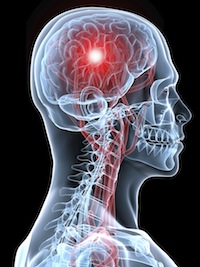 Drinking caffeinated coffee may reduce stroke risk in some people.
This is especially interesting since caffeine is known to raise blood pressure, which is a significant risk factor for having a stroke.
However, it's likely that the caffeine isn't the chemical responsible for this, but the antioxidants naturally occurring in coffee.
The Coffee and Stroke Risk Research
A research study out of Sweden revealed that women who consumed more than a cup of caffeinated coffee daily reduced their risk of stroke by 22 to 25 percent.
In the study, researchers followed 34,670 women (ages 49 to 83) for an average of 10.4 years. Those that drank little or no caffeinated coffee had an increased instance of stroke. Src.
This study looked at caffeine naturally found in coffee, so to say that energy drinks or other artificially caffeinated products would prevent a stroke as well, would not be accurate.
Sweden was the 6th most caffeinated country last year so it's a great place to conduct caffeine research.
Another similar study out of Spain followed 80,036 women who participated in the Nurses' Health Study and found that coffee reduced the risk of stroke among this group of women as well. Src.
These studies give some new insight into the health benefits of coffee and some evidence that women can prevent a stroke by making caffeinated coffee a big part of their healthy diet.
What about Men?
There are a few studies that have also explored coffee and caffeine's relationship to stroke risk among men.
One study looked at male smokers, their coffee consumption, and risk of stroke. With this study, cerebral infarction risk was reduced but other forms of stroke were not. Src.
A study out of Honolulu looked at 499 hypertensive men over a 25 year period and whether coffee increased their risk for stroke. This study concluded that men with existing high blood pressure increased their risk of thromboembolic stroke by consuming caffeinated coffee. Src.
A meta-analysis of prospective studies involving coffee consumption and stroke was conducted in 2011 by Swedish researchers by looking at research conducted between 1966 and 2011. They concluded that coffee consumption had a slight stroke prevention benefit. Src.
Coffee, Stroke, Caffeine Bottom Line
It seems like the research would tell us, that people with existing high blood pressure should keep caffeine consumption to a minimum, but for those with normal blood pressure, caffeinated coffee may offer some protection against stroke.
People can even further reduce their risk of stroke by consuming a healthy diet loaded with colorful vegetables and fruit with very little processed food and processed oils added in.
Coffee is just one small way to get more antioxidants in your diet for increased health and less risk of stroke.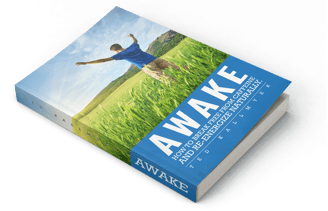 Get Help Quitting Caffeine
Reduce your caffeine intake without pain and discomfort.
Download our FREE ebook
Last Modified: September 11, 2018