Bathroom sink faucet: Think in terms of the finish first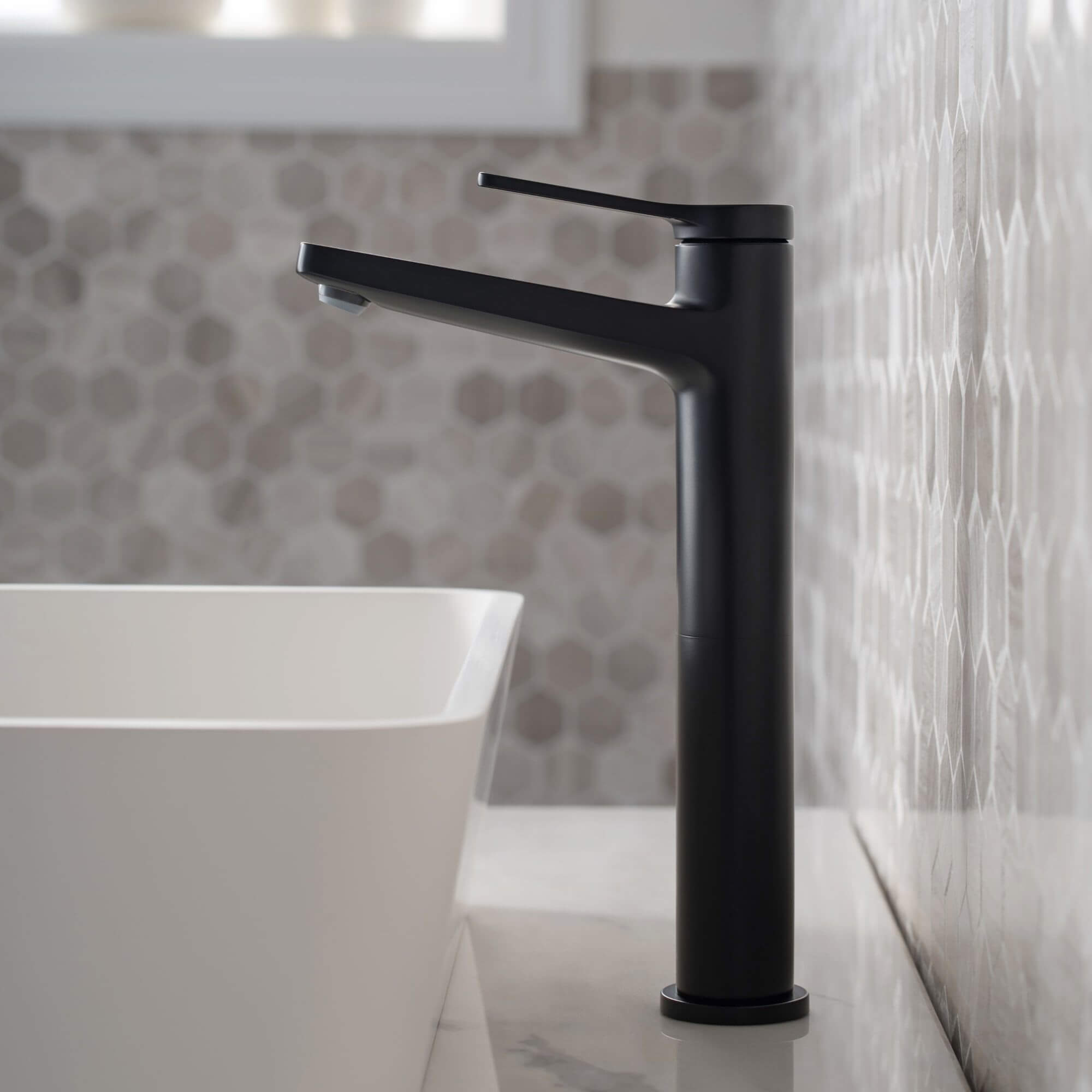 Most of the objects you use in your kitchen and bathroom have a pre-defined purpose. You can take a bathroom sink faucet, for example. It has to help you with all the washing and cleaning needs. While nobody talked about its looks for long, it has become impossible to ignore this aspect anymore. The advanced features and designs have garnered them a substantial amount of appreciation and attention. When you think of adding one in your kitchen or bath nowadays, you also assess its aesthetic presence. It will not be wrong to say that you need this feature with any sink to enhance its visual and functional appeal today.
You come across chrome, copper, nickel, brass, matte, oil-rubbed, and satin finishes for varying prices. Of them, chrome seems to be the leading choice as it is safe and long-lasting. Still, when you go by aesthetics, you would want to customize your options. To be precise, your modern sensibilities and tastes can make you experiment with special finishes, such as brushed gold or oil-rubbed bronze. It can be surprising for you to learn that these options outdo chrome in bathroom remodels or DIY projects that involve a faucet budget ranging from $100 to $300.
You may wonder about the importance of the finish. Well, you touch your sink faucet multiple times every day. You will enjoy it if the touch of the tap feels good. Also, others may judge your selection for its appearance. Hence, it makes sense to be careful about it. If you shuffle through the leaves of home improvement magazines, a modern bathroom with a brushed gold faucet can seem to be the popular choice. But how do you decide between oil rubbed bronze and brushed gold if you don't wish to follow trends on a whim? Let's explore these two finishes to understand a bit about them.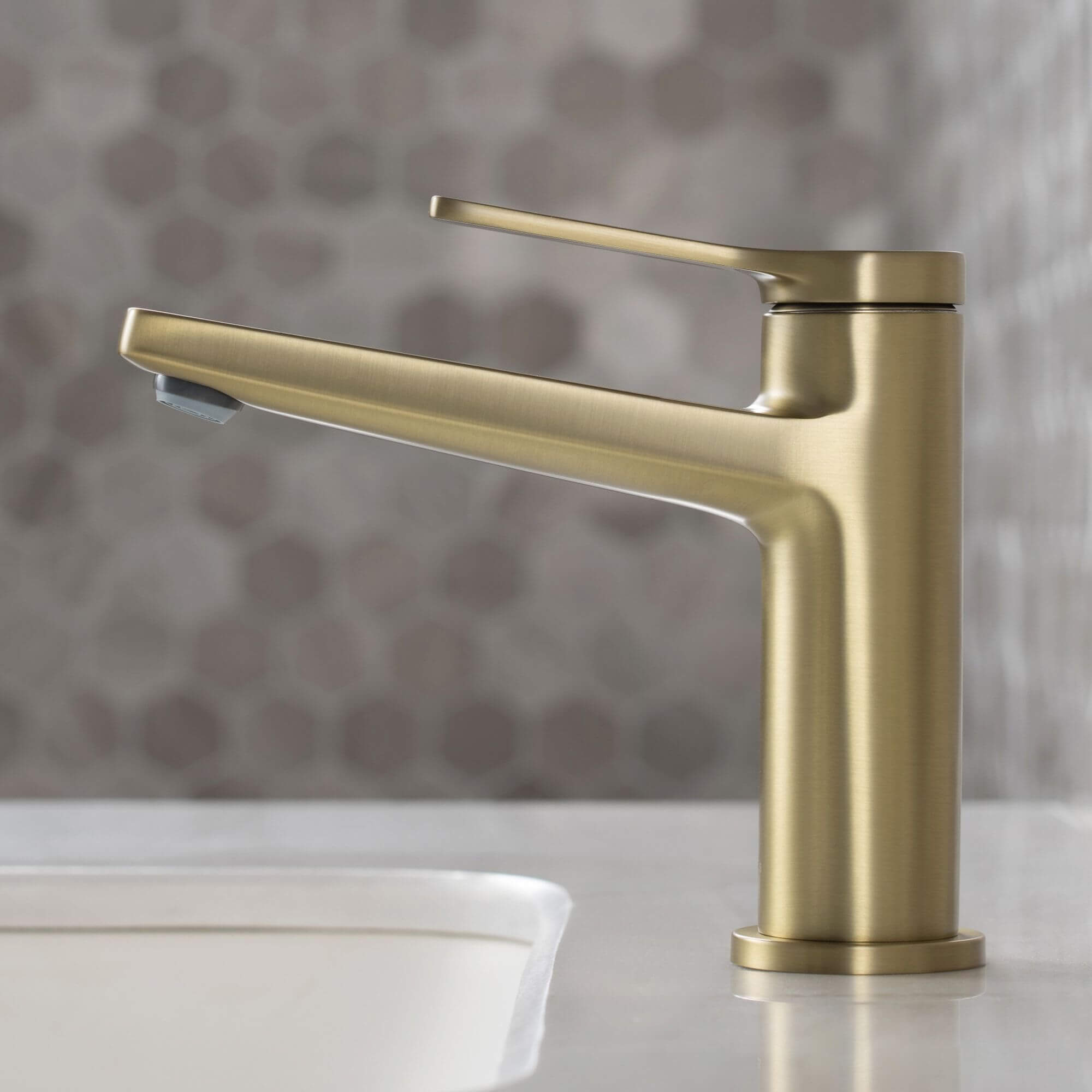 Brushed gold VS oil rubbed bronze
Brushed gold looks luxurious and sleek, and that's why designers and DIY people love it. It has been there for a long time now for its warm effect that also exudes richness. Whether you change all the fittings in your bathroom or mix and match it with others, you can process the décor idea effortlessly. If you want to give your bathroom a contemporary slant, you don't have to look beyond it. With this single feature, you can elevate the aesthetic beauty of your bathroom. Whether or not it is a busy bathroom, you can maintain it without any hassle. Its look will not fade or get tarnished so easily.
Oil-rubbed bronze is also well-known for its high-end appeal. Its darker tone compared to other variations can evoke a dramatic impact in the bathroom décor. It is just that you may need to take extra care of this fixture to maintain its shine. Plus, you may not enjoy its touch as much as the brushed gold, which feels smoother than this. Only a higher price can be the barrier, though.
Brushed gold VS oil rubbed: The matter of senses
The sensual appeal of the faucet finish can influence your decision. Yet, you should not hurry into selecting something just because you liked its design and overall construction. Let your senses kick in and help make a choice. Intuitively, everyone knows what they want. You also need to ask yourself what you prefer. If you like a smooth and shiny finish, chrome can be your thing like others. For a textured look, you can incline toward oil-rubbed. However, if you want to indulge in an unblemished surface, you can opt for brushed gold. A faucet with such a finish can be scratch and corrosion-free. It can continue to enhance the beauty of your bathroom for many years.
Other than touch, you can also choose one finish over the other for its smell; brass and chrome smell of metal. But brushed gold may not contain such strong hints. Additionally, you may want to be sure about the speed of water flowing from the spout and the sound that it creates when striking the sink bottom. Although this aspect is more about the faucet design, you can still note it while browsing its finish.
In the end, the designers suggest that you have to compare your faucet with the shape of the sink and countertop against the backdrop of the mirror, lighting fixtures, and doors to arrive at a specific interior theme. Does your faucet finish suit the whole bathroom? If you consult an interior decorator, they would tell you to aim for uniformity in the appearance. For instance, you can go with a nickel look all over your master bath. However, some people don't mind trying disconnected elements without compromising with the purposeful design. It is just that they need to ensure that things don't look out of place. If you desire to follow their style, make sure you mingle different finishes well. Mix and match them well to create a perfect visual treat where every single item enjoys an identity without overshadowing other design elements.
So, for a rich and elegant bathroom, you can pick a brushed gold faucet for your sink. You can pair it with an undermount white sink or something else to replicate the style taking shape and form in your mind. Ultimately, the result can be gratifying. Make sure you buy a faucet from a branded store only. Since brushed gold is a premium choice, you cannot afford to take a risk with it. The reputed stores don't offer low quality. At the same time, you can trust their product to use the latest technology and designs, making it a reliable partner for your private space.
Do you wonder how to incorporate a brushed gold faucet finish in the interior theme? For this, you will first have to ascertain whether you are eyeing a full-scale upgrade or partial changes. In the case of the latter, you don't have to do much. You can replace your old faucet with brushed gold to revive the energy.