EBOOST Energy Shot
EBOOST Your Instant Lift is an energy shot from the makers of EBOOST.
Unlike EBOOST's other products, this one is ready to drink and comes in three flavors:
Superberry
Berry Melon
Extra Strength Fruit Punch (250 mg of caffeine)
Where To Buy EBOOST Energy Shot
Ingredients in EBOOST Energy Shot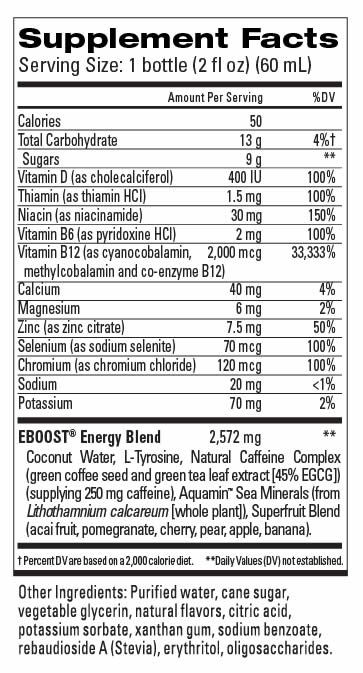 Sugar content: 9 grams (per 2 ounces).
Compare Sugar Content
Caffeine Concentration
EBOOST Energy Shot contains 75.00 mgs of caffeine per fluid ounce (253.61mg/100 ml).