The 8 Most Dangerous Caffeinated Products
There are some highly dangerous caffeinated products on the market and some have even proven deadly.
We want to raise more awareness of the dangers of too much caffeine, so we scrolled through our extensive database to come up with the 7 that we feel are the most dangerous for consumers.
1. Pure Caffeine Powder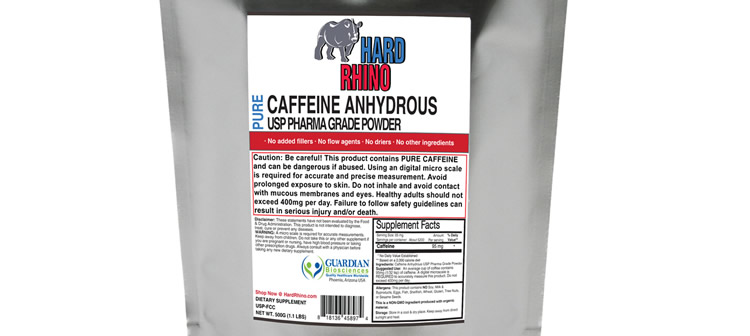 Pure Caffeine Powder is the deadliest caffeinated product available and it has received a lot of media attention due to it being linked to several deaths.
It is sold in, at least, 124 gram packages and is gram per gram caffeine making it clock in at an astounding 124,000 mg of caffeine per package.
As reported by ABC news, the FDA recently warned powdered caffeine manufacturers with this statement:
"It is inherently irresponsible to market such a potentially dangerous product. I would hope that people would get the message that they just ought to stop selling it and the agency will pursue all legal options against those who don't." – Michael Taylor, FDA's deputy commissioner of foods
The FDA now prohibits the sale of these types of products directly to consumers.
The amount in one small package is enough to kill 13 healthy adults.

2. Pure Liquid Caffeine
Caffeine is also sold in liquid form to dissolve easier. While this is less concentrated than the powdered form, it is still highly dangerous.
This product is sold in several sizes but a gallon jug of Liquid Caffeine (also called 5150) contains 64,000 mg of caffeine!
The FDA now prohibits the sale of these types of products directly to consumers.
This is a lethal dose for 7 healthy adults.

3. Pre-Workout Supplements
A ripped physique is in and pre-workout supplements are a billion dollar industry.
Most of them contain large amounts of caffeine as one of their primary ingredients and they come in large containers.
Here's how some of the most caffeinated measures up.
Mr. Hyde 16,760 mg of per container.
BSN N.O. Explode 11,250 mg of caffeine per container.
GAT Nitraflex 9,750 mg of caffeine per container.
Mr. Hyde has enough caffeine to be toxic for almost 2 adults.

4. X-Mode Energy Shot
X-Mode is basically an energy shot sold in bulk. It comes in a box with a tap similar to boxed wine and each 1 fl oz shot of X-Mode has 150 mg of caffeine.
The product is sold with two empty 2 fl oz bottles clearly marked in 1 fl oz increments, but it could be extremely easy for someone to overdose on this product, especially those who may not understand how to measure or properly dispense the product.
This product is sold on Amazon without any age restrictions and would be especially dangerous for children due to its drinkability.
A whole box of X-Mode would contain 15,000 mg of caffeine which is enough to kill almost 2 healthy adults.

5. Caffeine Pills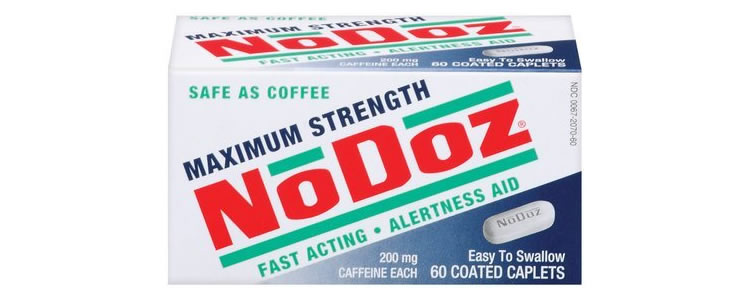 There are many different brands of caffeine pills available for sale to anyone who wishes to buy them both online and over-the-counter.
Most have around 200 mg of caffeine per pill.
Caffeine pills have been a factor in a few recorded deaths to date.
One of the most popular is NoDoz Extra Strength, which contains 200 mg per pill or 12,000 mg/per 60 count bottle.
A bottle of NoDoz has enough caffeine to kill a person and then some.

6. Stakk'd Caffeine Mixer


This product consists of liquid caffeine and vitamins that is meant to be mixed into your favorite drink or alcoholic beverage. It comes in a 25.5 fluid ounce bottle, so it is up to the consumer to measure each serving accurately.
Each 1 fluid ounce serving of Stakk'd contains 180 mg of caffeine or about 4590 mg per bottle.
While this isn't enough caffeine to be lethal for an average adult, it certainly would be enough to induce severe overdose symptoms and could be lethal for children or smaller adults.
7. Death Wish Coffee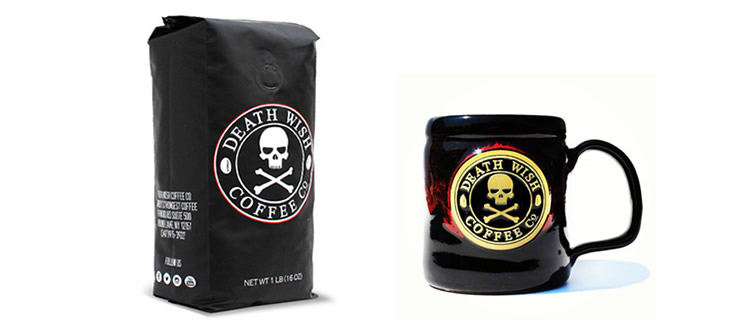 Death Wish Coffee has become popular over the last year or so due to some pretty savvy marketing techniques. However, it isn't like regular coffee since it is made from robusta coffee beans and contains 200% more caffeine than standard arabica bean based coffee.
A 64 fl.oz. pot of Death Wish Coffee made according to their guidelines would contain about 3,881 mg of caffeine!
This isn't a lethal dose for an average adult, but more than enough to cause severe overdose symptoms. Those that typically drink a pot of coffee a day could be caught off guard by this product.
8. Chameleon Cold Brew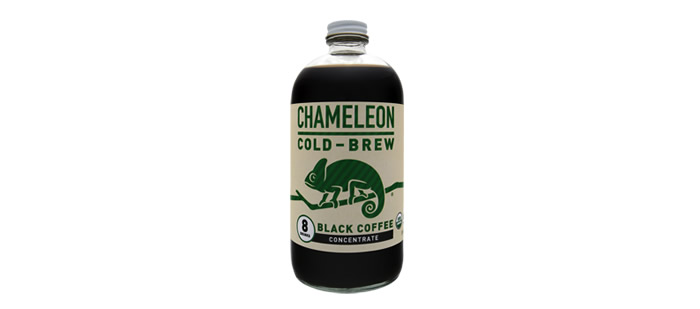 Chameleon Cold Brew Coffee is a popular brand of concentrated cold brew coffee.
This type of coffee is becoming popular with consumers, but many don't realize that these products are highly concentrated. Cold brew is smooth and easy to drink.
Although the recommended serving is just 6 fl oz with 208 mg of caffeine, a 32 fl.oz. bottle of Chameleon Cold Brew contains 1109 mg of caffeine.
While this isn't enough to kill an average adult, it is enough to produce moderate to severe overdose effects on those who try to drink a whole bottle in a short period of time.
How These Made the List
While many products would have more caffeine per serving than some of these, we took into account the number of servings per container or bottle, since not stopping after the recommended serving on purpose or by accident could have deadly results.
The lethal dose (LD50) of caffeine for an average adult human (62 Kilograms) is on average 150 mg/kg of body weight or 9,300 mg. This is the formula that we base our Death By Caffeine Application on.
However, moderate to severe caffeine overdose symptoms can set in at around 600mg and caffeine-related deaths have occurred with as little as 1000 to 2000 milligrams of caffeine. Even less if underlying heart conditions were present.
Should Products Like This Be For Sale?
Some of these have no business being in the hands of consumers, especially minors and should be reserved for commercial use only. Others perhaps should be restricted for sale to adults only.
The coffee products aren't too concerning since these products tend to be sipped rather than consumed rapidly as is the danger with most of the other products on this list.
We urge consumers to use caffeine responsibly and treat this drug with respect since not doing so can potentially be dangerous, if not deadly.
Do you think about these potentially dangerous caffeinated products should be for sale?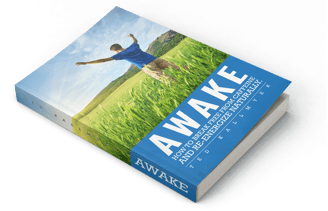 Get Help Quitting Caffeine
Reduce your caffeine intake without pain and discomfort.
Download our FREE ebook
Last Modified: May 16, 2018
References
1. Dews, P. B. (1982). Caffeine. Annual review of nutrition, 2(1), 323-341. Link
2. Peters, J. M. (1967). Factors affecting caffeine toxicity: a review of the literature. The Journal of Clinical Pharmacology and the Journal of New Drugs, 7(3), 131-141. link
Seifert, S. M., Schaechter, J. L., Hershorin, E. R., & Lipshultz, S. E. (2011). Health effects of energy drinks on children, adolescents, and young adults. Pediatrics, peds-2009.